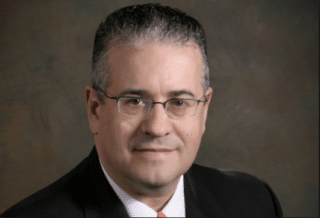 Daniel Cameron, M.D. Presents to NatCapLyme
April 8, 2018, 2:00 PM - 4:00 PM
Johns Hopkins Sibley Hospital
Washington, D.C. United States
Daniel Cameron, M.D., one of the country's top Lyme and tick-borne disease specialists, will present to the National Capital Lyme and Tick-Borne Disease Association on Sunday, April 8, 2018 from 2:00 to 4:00 p.m. at Johns Hopkins Sibley Memorial Hospital located in Washington, D.C. His presentation is titled: Evidence Based Practice of Lyme and Tick-Borne Diseases.
Dr. Daniel Cameron will share his understanding of Lyme and other tick-borne diseases based on nearly three decades of experience in treating thousands of patients, many of whom have suffered for years with debilitating symptoms before being correctly diagnosed and treated.
Dr. Daniel Cameron graduated from the University of Minnesota with a degree in Medicine and a Master's in Public Health degree in epidemiology. This was followed by residencies at both Beth Israel Medical Center and Mt. Sinai School of Medicine in New York City.
Dr. Cameron's has served twice as president of ILADS, the International Lyme and Associated Diseases Society. He has led the field of clinical epidemiology in Lyme disease as an author of the 2004 and 2014 ILADS evidence based treatment guidelines and analytic reviews.
He continues to treat patients with Lyme disease in his private practice in Mt. Kisco, New York.
NatCapLyme hopes you attend this important lecture in our Esteemed Speaker Series. A question and answer session will follow the presentation.
Date: Sunday, April 8, 2018
Time: 2:00 to 4:00 p.m.
Location: Johns Hopkins Sibley Memorial Hospital
5215 Loughboro Road N.W., Washington, D.C. 20016
RSVP: Seating is limited
Call: 703.821.8833 or email natcaplyme@natcaplyme.org to reserve a seat.