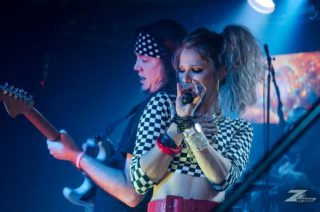 KeyLyme's Hope for Lyme Music Fest
October 20, 2018, 4:00 PM - 9:30 PM
Tarara Winery
Leesburg, VA United States
Attention music and wine lovers!  Hope for Lyme Music Fest is coming to the best outdoor concert venue in Loudoun, Tarara Winery!
Featuring special performances by the Reflex – the Ultimate 80s Tribute Band and School of Rock, along with a Health & Wellness Expo and guest speakers!
Grab your chairs, blankets, and dust off your parachute pants, Jordache jeans, and Rubik's Cubes and prepare yourself for the sounds of The Reflex – The Ultimate 80's Tribute Band & School of Rock because this is one Lyme awareness event you won't want to miss!
You're also more than welcome to bring a cooler with anything EXCEPT for alcoholic beverages.
Doors Open @ 4pm
4pm-8pm           Health & Wellness Expo Featured Speakers
5pm-6pm           School of Rock
7pm-9:30pm     Reflex – The Ultimate 80s Tribute Band
Tag your pictures on FaceBook & Social Media at #HopeForLymeVA and win a prize for best picture at the concert!
​
$15/pp                         $20/pp
until Sept 30              from 10/1  to  day of event
Tickets available http://www.keylyme.org/hopeforlyme
Can't make the date? Your contribution is still welcome and your tax deductible donation can be made here.