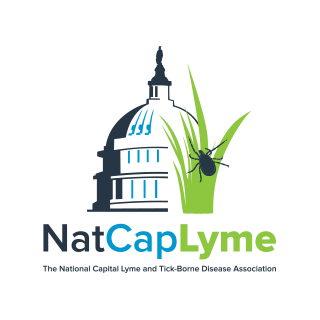 The ABCs of LYME DISEASE
April 24, 2017, 7:00 PM - 9:00 PM
James Madison High School
Vienna, VA United States
Panelists for "ABCs of Lyme Disease"
Neurophychiatrist
Dr. Colleen Blanchfield earned her Bachelor of Science from the University of Wisconsin in 1981 with majors in Zoology and an independent major entitled Biology and Psychology of Women. She completed her residencies in Neurology and Psychiatry at State University Health Science Center in Brooklyn and established a successful neuropsychiatric practice in Falls Church from 1992 to 2004. She was on staff at Dominion Hospital and Fairfax Hospital and performed electroconvulsive therapy at both hospitals. She has a life-long interest in the brain, behavior and mind-body connections. She opened a wellness center in Reston, VA, in early 2004. In both Neurology and Psychiatry, Dr. Blanchfield provides clinical assessment and evaluation as well as medication management. She is married to another Washington-area physician and is the mother of two sons.
Certified Physician Assistant
Kim Fogarty joined Jemsek Specialty Clinic in Washington, D.C. in March 2010. She received her master's in Physician Assistant Studies from DeSales University in Center Valley, PA, and her B.S. in Health Sciences, with a minor in Biology, from James Madison University. Kim began her physician assistant career in the hospital emergency department; after three years of working in the ER, she moved into family practice/urgent care, where she remained for five years before coming to JSC. She has practiced in the Tidewater area in Virginia as well as Fredericksburg, VA. Prior to becoming a physician assistant, Kim worked as a student athletic trainer and as an EMT.
FCPS Senior Social Worker
Quyen Duong is a Senior Social Worker and has been working in FCPS for nine years. She received her BS and MS from the University of Virginia and her MSW from Virginia Commonwealth University. Quyen is a Licensed Clinical Social Worker and has supported students from elementary through high school settings.
Student Lyme Patient
Felicia Moreno was diagnosed with Chronic Lyme Disease when she was 15 years old, after two years of being misdiagnosed with fibromyalgia and enteritis. Most of her high school days were spent at home through the Fairfax County Public School's homebound program. In 2012, she graduated from James Madison High School. Now she is a full-time college student studying microbiology at George Mason University, and a newlywed living a functional and independent life.
OSS Program Manager
Kurt Mills has served as the Program Manager for Out-of-School Support (OSS) in Fairfax County Public Schools (FCPS) since 2010. During that time, the program has provided education for over 6,000 students who are unable to attend school due to medical or psychiatric conditions or instances of major misconduct. Kurt is a product of Madison High School, George Mason University, and holds an Ed.S. Degree from the University of Virginia.  He has been employed by FCPS since 1994.
Environmental Health Specialist
Joshua Smith is the Environmental Health Supervisor with the Fairfax County Health Department's Disease Carrying Insects Program. He and his staff spend many hours, including weekends, teaching prevention techniques at health fairs, schools, and civic club events. Prior to becoming Supervisor, Josh worked as one of the biologists in the program and has been with the county for nine years.
History Teacher
Steve Thomas is a Fairfax County educator and Lyme disease survivor whose chronic pain and neuromuscular deterioration were misdiagnosed for four years.  Previously an avid runner and surfer, he underwent two unnecessary back surgeries and a knee surgery, and was then told that he had ALS.   Doctors were baffled by his array of symptoms, pain, and deterioration.  Steve's two children also have Lyme disease, but symptoms were not apparent until they began school and struggled with reading and attention issues along with fatigue and pain issues.  Steve and his children were eventually diagnosed with Lyme disease by a Lyme specialist. After years of aggressive treatment, he has gained back much of the active life he had lost. His children are now excelling in academically advanced courses at a Spanish immersion middle school and participating in youth league sports.