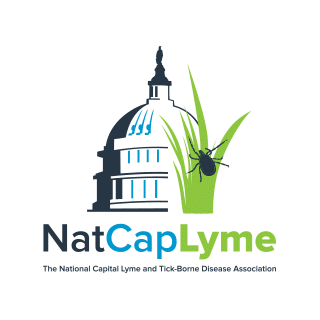 July 24, 2009
FOR IMMEDIATE RELEASE:
Contact:
Marc Silverstein
(202) 716-9123
marc@onthemarcmedia.com
Case in Point: Broken Healthcare System  
Historic Hearings On Most Controversial Disease In U.S. Lyme Disease: Spotlight On Hidden Epidemic
Lyme Patients Gather in D.C. and Around the World to Push for Better Treatment and Recognition of Chronic Disease
Connecticut Attorney General sued gatekeepers (Infectious Disease Society of America, or IDSA), forcing the oversight panel to review its controversial treatment guidelines that bar patients from getting a chronic Lyme disease diagnosis and treatment.
Hearing to review long suppressed scientific evidence that Lyme disease can become persistent and debilitating.
Lyme disease patients from around the world will watch the DC-based hearing via webcast & participate in an international Twitter Chat to share reactions
(Washington D.C.) – It's a pivotal moment in the heated medical debate surrounding Lyme disease.  Controversial treatment guidelines that chronic Lyme patients say keep them from being diagnosed and properly treated will be reviewed in a landmark hearing Thursday, July 30 in Washington D.C.   Lyme disease is the fastest growing infectious disease in the United States today, affecting up to 300,000 Americans each year.  Many think the tick-borne illness is easily cured, but what happens when it's missed initially or improperly treated? Patients argue that Lyme disease becomes chronic—or long term.
"The medical establishment will be forced to consider the strong scientific evidence that Lyme disease can become persistent and , long term infection that may require more aggressive treatment than what is allowed in the current treatment guidelines", says Dr. Daniel Cameron, President of the International Lyme & Associated Diseases Society (ILADS). Cameron will join several doctors, scientists and patients testifying at Thursday's hearing.
The Infectious Diseases Society of American (IDSA) holds this hearing in response to an antitrust investigation by Connecticut's Attorney General Richard Blumenthal. In his groundbreaking lawsuit, AG Blumenthal charged that the IDSA guidelines for Lyme disease prevent many seriously ill patients from getting necessary treatment. A 2008 settlement resulted in the IDSA agreeing to create a new panel to review its guidelines.
Doctors treating Lyme disease aggressively with long term antibiotics are targeted by medical boards and insurance companies and face losing their license.   The Connecticut Governor recently signed into law legislation that would permit physicians to determine what treatment is best and, in effect, overruling the current IDSA guidelines.
"These current guidelines have had a devastating impact on patients", says Dr. Joseph Jemsek, Infectious Disease Specialist in South Carolina—and a member of both IDSA and ILADS.  "In the midst of the healthcare reform crisis, these hearings offer a microcosm of a broken healthcare system."
The media is invited to a Lyme Watch Media Center, where they can interview patients, advocates and doctors in response to the webcast hearings. The Center is in the Congressional Room on the lobby level at the J.W. Marriott Hotel, 1331 Pennsylvania Ave. NW, from 8am to 5pm.
MEDIA INQUIRIES:  ILADS President Dr. Daniel Cameron and Lyme disease patients are available for interviews.   For more information contact: Marc Silverstein at (202) 716-9123 or atmarc@onthemarcmedia.com