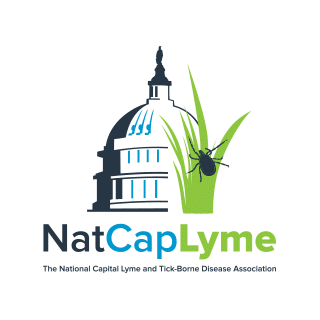 January 30, 2013
Second Opinion
Lyme Bill Stripped Of Mandate That Doctors Disclose Test Problems
Posted: February 9, 2013
By PRESTON KNIGHT
HARRISONBURG — Another headache that dates to 1987 hit Bridgewater
resident Barbara Roberts on Thursday.
Unknown to her and doctors at the time, she was bitten by a tick more than
25 years ago. Roberts first had the flu and soon recovered, but "terrible"
headaches and body pain have persisted since, she said.
In 2002, she was diagnosed with a tick-borne illness called Lyme disease,
which can easily be treated with antibiotics when detected early.
"I never had a memory of being bit by a tick," said Roberts, 74.
Her long-standing issues are an example of how important early detection
of Lyme disease is. But blood tests are unreliable today, according to the
National Capital Lyme Disease Association (NatCapLyme), an advocate for
patients with tick-borne illnesses.
Roberts is its Shenandoah Valley chapter leader.
That testing issue led the group to lobby for new legislation in the
General Assembly this year. It seeks to require physicians to disclose
information to patients about tests that are "problematic" and lead to
false negative results.
The Medical Society of Virginia counters that such legislation creates
more government intrusion on its industry.
The issue picked up Thursday, when a House committee sided with the
medical society and eliminated the requirement.
Senate Bill Amended
The Centers for Disease Control and Prevention calls Lyme disease the
sixth-fastest-growing disease in the United States. In Virginia, the
Department of Health reported more than 1,000 cases in 2011, compared to
259 a decade ago.
Only 34 of the cases in 2011 were from Harrisonburg and Rockingham County.
Sen. Richard Black, R-Leesburg, and Del. Barbara Comstock, R-McLean,
carried bills on the disease to passage. Black's version requires
physicians to give patients information about the potentially faulty tests.
The House version, though, says the health department should distribute
such information, including posting it online, and "encourage" physicians
to share it with patients.
The Senate bill came before the House Health, Welfare and Institutions
Committee on Thursday. The panel passed it, yet amended it to match
Comstock's bill to remove the requirement on physicians.
Without the mandate, NatCapLyme thinks "timely" information about false
tests will not be shared with patients. The patients, believing themselves
free of the disease, could develop symptoms weeks later, when it's too late
for treatment.
"We feel this is information patients have a right to. This alters their
lives," said Susan Green, an attorney representing the association.
The Medical Society of Virginia, which provides a variety of services to
physicians, disagrees with the requirement because its policy is to oppose
or amend any legislation that attempts to codify in law "standards of
care," spokeswoman Rachel Mertz said.
Also, the society feels that government intrudes on the patient-physician
relationship if a physician is required to disseminate certain information.
"Physicians and patients together should be making these decisions," Mertz
said.
A Senate committee has yet to review the House version of the bill. If the
two chambers cannot agree on a bill, a special committee would be formed to
study it.
Started In Northeast
The disease was first discovered in Lyme, Conn., in the 1970s. The
blacklegged tick, formerly called the deer tick, is the only species in the
eastern United States that transmits the disease.
Symptoms include a "bull's-eye" mark at the location of the tick bite that
could grow to more than a foot in diameter. Headaches, fever, fatigue and
muscle and joint aches are common.
The best defense is taking precautions when in the woods, such as tucking
your pants into your boots or wearing long-sleeved shirts, said Dr. Douglas
Larsen, health director with the Central Shenandoah Health District, which
includes Harrisonburg and Rockingham County.
Once inside, have someone check your back and head for ticks, Larsen said.
The tick must be on someone a day or two to transmit the disease, he added.
Contact Preston Knight at 574-6272 or pknight@dnronline.com