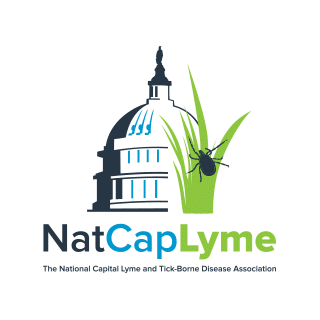 February 20, 2013
Virginia General Assembly Passes Landmark Legislation Relating to Lyme Disease
(Richmond, VA) – National Capital Lyme Disease Association (NatCapLyme) today announced that the Virginia House of Delegates passed landmark legislation providing for the disclosure of information to people tested for Lyme disease. This bill now heads to the Governor for his signature.
NatCapLyme's Executive Director, Monte Skall, released the following statement:
"This legislation is sorely needed. At nearly every support group we hear of yet another patient who was told they did not have Lyme because their test came back negative, only to learn months later that they do have Lyme. What could have been cured with a simple treatment regimen then turned into a nightmare. Early diagnosis and treatment is key with tick-borne diseases. We thank Delegate Barbara Comstock (R-34) for her strong leadership in getting the bill through the General Assembly. We also appreciate Delegates Hugo (R-40), Edmunds (R-60), Keam (D-35), Ramadan (R-87), Marshall (R-13), and Minchew (R-10) for speaking on the floor in favor of the bill."
The floor statements of each member who spoke for the bill are posted at www.natcaplyme.organd on YouTube.
House Bill 1933 requires physicians to provide written disclosure to people who are tested for Lyme disease. The disclosure statement informs those who have taken a Lyme disease test that current laboratory testing can produce false negatives, especially in the early stage of the disease. If symptoms persist, retesting could be considered. Early detection of Lyme disease is critical to successfully treating the disease and its co-infections. According to Delegate Bob Marshall (R-13), "This disease has many symptoms and can be misdiagnosed in many ways."
Delegate Barbara Comstock (R-34) released the following statement:
"The passage of House Bill 1933 is a great step in raising awareness about this terrible disease and the high incidence of patients receiving false negative tests for Lyme. I'm pleased that we were able to pass this bill which focuses on getting information about testing problems directly to patients so they can seek additional testing, if necessary, as well as appropriate treatment."
The National Capital Lyme Disease Association is an organization with over 3,000 members, including fifteen chapters throughout the District of Columbia, Virginia, Maryland, and North Carolina.
Early symptoms of Lyme disease may include headache, stiff neck, fever, muscle aches, and fatigue. If left untreated or treatment is delayed, the disease can become chronic with serious, debilitating complications. A few examples include: joint pain and swelling, heart disease; neurological problems such as Bell's palsy, dizziness, irritability, ADHD-like symptoms, cognitive dysfunction, muscle weakness and neuropathy.
# # #
For more information about Lyme disease, please contact Monte Skall at 703-821-8822 or visit the NatCapLyme website at http://www.natcaplyme.local/